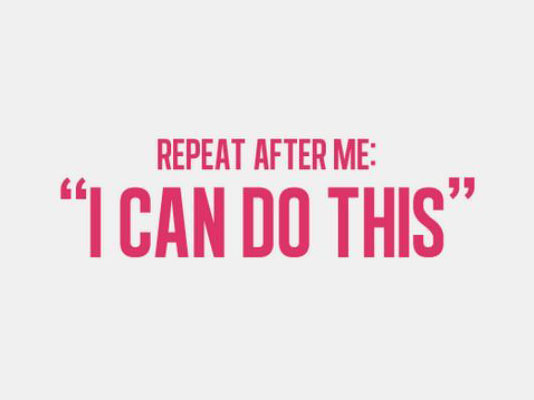 So many friends/relatives/other young people (like myself) like to pick my brain about buying a house young. And I give them the standard talking points:
It's a great investment to get under your belt early
Often times your mortgage plus utilities, insurance, and taxes is less than renting and leasing and, in the end, you have something to show for it
It's better than living with your parents
But lately my responses have been a little more morose. I've been disappointed and downtrodden with my whole experience lately and sadly it's affecting how to talk to people about it. I used to be really supportive of others going down the same path but not so much anymore.
Why all the negativity, you ask?
I made a bad investment. Don't get me wrong: I love my house. Love. Love. Love. It's beautiful and gorgeous... at first glance. But it's 105 years old and the majority of those years were of severe neglect by the previous owner. I purchased the house from the city, under the impression that they completely restored and renovated the house into "like new" condition. But what I didn't know is that they bargain shopped contractors, took the lowest bid, then didn't supervise or inspect the work that was completed.
I've spent the better part of the last nine months fighting the city and fighting contractors that could careless about the quality of their work because they got paid and moved on. I've had to hire private inspections, meet with city officials, seek legal counsel, babysit the city-appointed contractors that don't care to listen to me, and manage a construction site and work plan due to the lack of city supervision. I've tried to have the city-appointed contractors removed from my project but the city refuses since they have already paid them for their services, despite the continuing issues.
If you remember back to
one of my earlier entries
, I always thought it was a bad idea to purchase such an old house. However, with the full restoration and one year warranty offered by the city, I felt this was a safe bet. Thankfully with all the problems and issues I have with my house, I haven't had to pay for any of the work besides taking days off work to babysit them and by living in a construction site for 9 months. However, the city drags their feet and tries to find ways out of living up to their warranty. I haven't even been able to enjoy owning a home yet. This whole thing has made me bitter.
The truth is: Owning a home is more than a financial commitment.
I prepared. I OVER prepared. For over two years I crunched numbers trying to figure out how I could own a home and live comfortably. I wanted to do this alone and I didn't want to scrape by. Now I have a kickass budget. I'm able to save money. And I'm still able to spend money on things I enjoy. But the one thing I didn't anticipate was TIME. The time commitment is the hardest part.
During the week we both work every day, I wake up at 6:30 a.m. to shower, get ready, and pack a lunch before an hour drive to work. Work from 9 a.m. to 5:30 or 6 p.m. then another hour drive home. These days I'm lucky if I make it home by dusk, which means I immediately get home, change my clothes, and take the dog on a two mile walk in the dark. Get back from the walk and Marc is just getting home (Marc leaves for work at 5 a.m., before which he has already taken the dog on a long walk before I ever wake up). One of us makes dinner and it's already 8 p.m. At this point, washing the dishes and doing a load of laundry is a big accomplishment because I really just want to collapse on the couch. We get to watch a little TV, read, or I often work from home before the dog is demanding another walk around 9:30 p.m. After that walk, we're pretty much dead for the day.
Then the glorious weekends come, which quickly get filled up with plans for: laundry, sweeping and washing the hardwood floors, cleaning out the gutters, cutting the grass or raking leaves or shoveling snow, working on projects for work, killing the bee's nest, grocery shopping, cleaning up outside so the neighbors don't judge, scrubbing the shower, staining molding, setting mouse traps in the yard and garage since the neighborhood has a pest problem, touch up painting, waking up early in hopes the contractors come on time, waiting around for the contractors who are always late, babysitting the contractors all day to make sure they're doing what they're supposed to be doing and their doing it right then cleaning up after them once they leave, unpacking (yes, after nine months "unpacking" is still on my weekend to-do list and it never happens), and paying bills.
This schedule repeats itself, week after week. The chores never end and days never get longer.
Where does the time go?
Time is money.
When you're budgeting for a house make sure you evaluate your time commitment. It probably won't be a deal breaker but it's nice to know what you're getting yourself into first.
Bottom Line: I still support buying a house early in your life.
I still recommend buying a house while you're young if you have the means and lifestyle to do so. It's a really big responsibility and from what I've learned so far, a really big time commitment. Owning a house is more than budgeting alcohol money, it might mean choosing between going out Friday night and sleeping all day Saturday or going to bed a reasonable hour and waking up early to fix that missing roof shingle, install a security light in your backyard, and help your neighbor cut down a tree. It's the difference between cleaning out your furnace ducts instead of enjoying a weekend at the mall. An early morning hitting the farmers market for a week's worth of healthy meals rather than a hung over morning from a late night of drinking. You really start prioritizing your time in strange ways. Ways you never thought possible.
I don't regret buying a house. I don't regret buying MY house. And I'm adapting to the shake-up in my schedule. But I wish I had a more realistic overview on time commitment going into all this. I wouldn't have been a game changer, but it would have been helpful.
I'm sorry if this came off as me complaining.
I didn't mean for that to happen. I'm just shocked when I think about how much time I spend doing things around the house that I have no control over. I mean, I could stop doing those things. But then I'd have standing water in my basement, no clean underwear, a bee infestation, and the city would be leaving me tickets on my door about the unkempt conditions of the exterior of my house.
So I get it... I have to do these things. And I'm fine with that. And I knew these came with the territory. I want to be a well-functioning, responsible, and well-liked member of society. I only wish there were more hours in a day and more days in a week so I could have more free time to spend doing things I want to do.
Planning will help you win back time.
Here are some of the things that I'm going to start doing to help me win back some of my time:
Meal prep on the weekends - Plan the meals for the week then shop accordingly so I have everything we need for all of that week's meals. Then start prepping them so they're easier to prepare during the week. For example: If I'm going to have soup all week for lunch then making it and putting it into containers in the fridge for the week will make packing lunches a snap.
Chore Chart - I know it sounds silly but instead of using a chore chart to distribute responsibility I want to use the chart to keep us on track. Letting everything pile up until the weekend doesn't make for an enjoyable weekend. And waking up five minutes earlier or going to bed five minutes later means I can load and run the dishwasher or start a load of laundry.
Sunday Fundays - When we first started dating we had Sunday Fundays where we would go do something fun. It could be a afternoon movie or a day-long excursion hiking in a state park. I'm pretty sure scheduling fun activities might take some of the fun out of it but it might give some incentive to get the majority of the chores done during the week.
Make time to go to the gym - What does this have to do with anything? Well I heard that working out will give you energy and I need more energy. Plus I'll just feel better about myself.
I can do this.
I feel like it is a silly thing to be worried about as a new homeowner. Most people are just trying to financially make it by and I'm upset because I haven't painted my nails lately and I really want to catch up on Dexter.
Do you have any tips to staying on schedule and taking less time to complete chores? Please share!